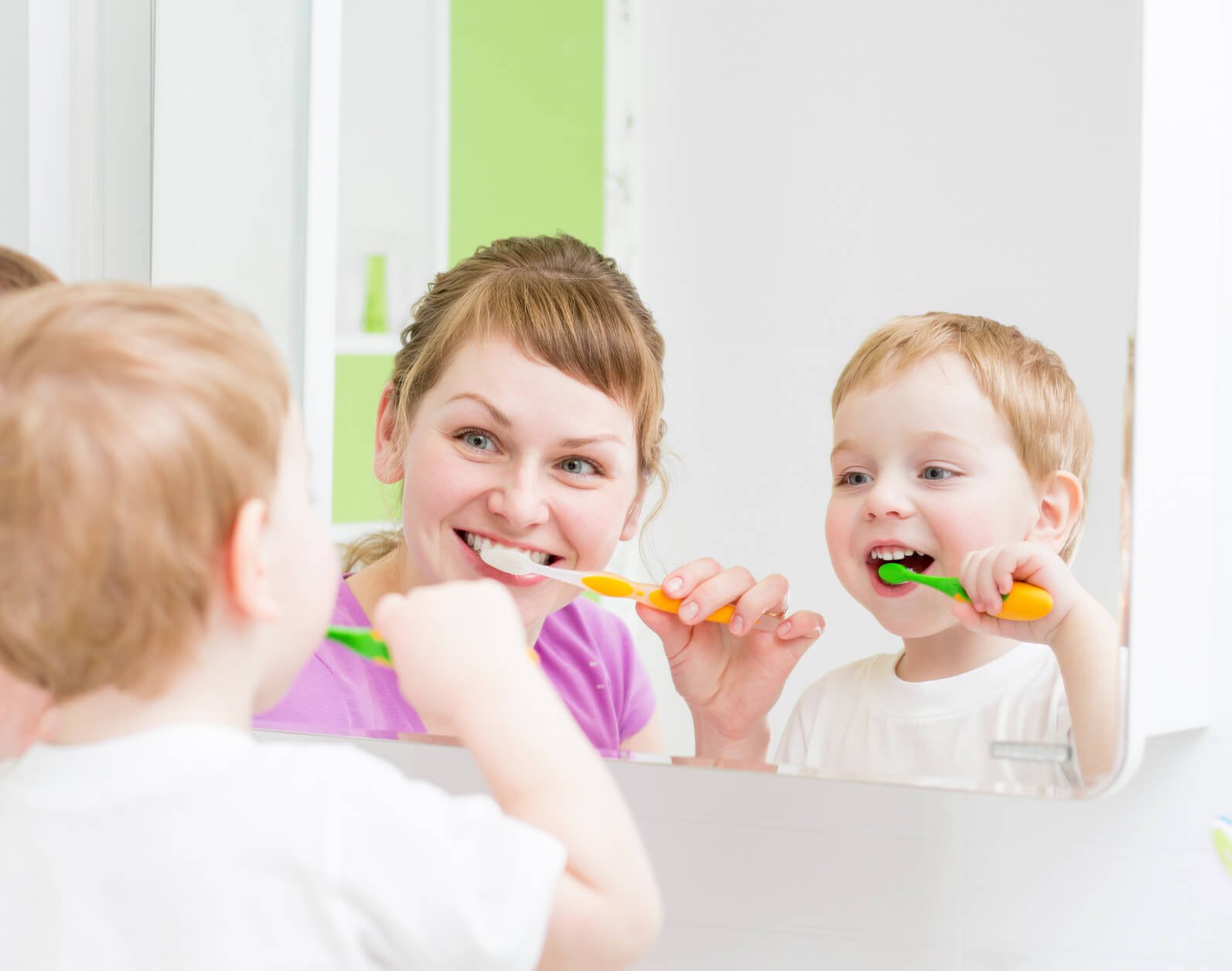 6 Great Ways to Make Brushing Teeth Fun!
Do you struggle getting your kids to brush their teeth? We often have frustrated parents talk to us about the difficulties they face as they try to get their kids to brush. At Redwood Pediatric Dentistry, we know how difficult it can be to help your kids learn the importance of oral health habits. Bring your kids into our Taylorsville dental office for a cleaning and examination, and we will talk to them about brushing their teeth. Our goal is to make visiting the dentist fun! We love helping kids learn how to develop healthy oral health habits to prevent cavities and gum disease. Here are 6 tips we have found that can help your kiddos to focus on daily teeth brushing and flossing.
Choose the Right Brush
Have you taken your child to the store to let them pick out their own toothbrush? A brightly colored toothbrush or one with a favorite character on it can do the trick for a lot of kids. Other kids might have a hard time reaching their back molars, so try using an electric or battery-powered toothbrush since they work well to clean all the surface areas of the teeth. Letting your kids select their own toothbrush and toothpaste is a great way to give them more of the responsibility for their teeth and gums. The other upside is your kids get to select toothpaste flavors they actually like! Always check the toothpaste for the ADA stamp of approval, and to make sure it has fluoride.
Sing it Out
There is no question that children absolutely love to sing and play. We find a number of kids will brush their teeth if their parents sing them a silly song, or if you turn on one of their favorite songs. Proper brushing time is about 2 minutes. Tell your kids to brush their teeth for the duration of their favorite song as it will make the time go faster since they are distracted by the music.
Story Time
Reading stories about teeth brushing is a great way to educate your children on the importance of oral health care. After you read a story together, make up your own story with your kids. Gear the story toward your child's personality as some will love having a "cavity monster" that needs to be destroyed by "Super Brush man!" The more your children are able to get into the story, the easier it will be for them to look forward to brushing their teeth.
Try reading a story to them while they brush their teeth. Based on how long it takes you to read a short story, you can finish the story at the same time your child should be finished brushing their teeth.
Timer
Older kids may not respond to the magical story-telling ideas so consider a simple approach to brushing their teeth, the timer. Set the timer for two minutes and when it dings, they know they are done. Timers make it easier for kids to remember how long they need to brush their teeth, which helps to prevent them from brushing too quickly since they know they aren't finished until they hear the timer ring.
Tooth Brushing Video Games
There are some great video games we have found that help teach kids about the importance of brushing teeth. Whether your kids are helping the Tooth Fairy to build a magical tooth castle or helping Barbie and Spongebob keep their teeth in tip top shape, there are loads of games that help make brushing fun! Check out Colgate.com for more tooth brushing video games that make brushing teeth more exciting!
Make it a Game
A great way to make brushing your teeth fun is by making a game out of it. You can have your child role play with you while they brush their teeth. Some fun ways to do this is to have your child pretend they are your dentist and they need to check for cavities. Use a small mirror to make the game fun for them. Then, you can pretend to be the dentist and you find "sugar bugs" in their mouth, and the only way to destroy them is to brush their teeth! Fun games make brushing teeth exciting. Another tip is to brush your teeth with your kids. Brushing teeth at the same time makes it a family game and your kids see that you are doing a "chore" just like they are.
You know your child's personality best, so gear the game toward things you know they will love. Some kids might enjoy dressing up like superheroes when they are brushing as they need to destroy the plaque! Other kids might enjoy a game where they pretend to be animals and need the animal dentist to brush their teeth. No matter what works, keep it lighthearted and enjoyable so your children look forward to brushing their teeth.
Our Taylorsville Pediatric Dental office is designed to help kids have fun at the dentist. Call our office to schedule an examination and cleaning for your child. We work hard to ensure your child will have a good experience and they won't develop a fear of the dentist. We will teach your children how to properly brush their teeth, and we provide a toothbrush, toothpaste, and dental floss with each cleaning to help your kids maintain their beautiful smiles. If you have additional questions or concerns about your child's oral health needs, call Redwood Pediatric Dentistry today, (801)281-8881.